The PWS8302.TT tread piece weight scale
is designed as an online device for measuring the weight of rubber profiles.
The system works based on strain gauges recording the bend in a weighing conveyor during the movement of a rubber profile along the conveyor belt.
The bend in the weighing conveyor is recorded by four strain-measuring sensors with a high sampling frequency.
The overall weight of the rubber profile is mathematically calculated from the bend in each strain gauge and by applying various mathematical models.
The system features automatic filtration of undesired frequencies and temperature compensation.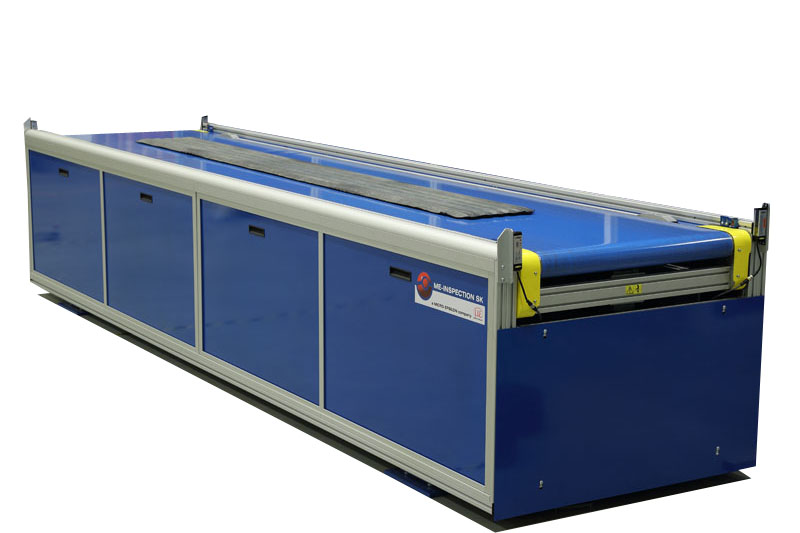 Technical parameters:
Weight measurement range of up to 80 kg (standards are 10, 20, 50, and 80 kg)
Weight precision < ±20 g (3 sigma)
Suitable for:
tread
other sectioned material
Versions:
Profile weight measurement for passenger vehicle tires
Profile weight measurement for freight vehicle tires
Options:
Calibration object and calibration unit
Combining with profile length measurement
Combining with profile width measurement
Benefits:
Online measuring system for quality control
This system can be used for automatic profile sorting
Automatic temperature compensation